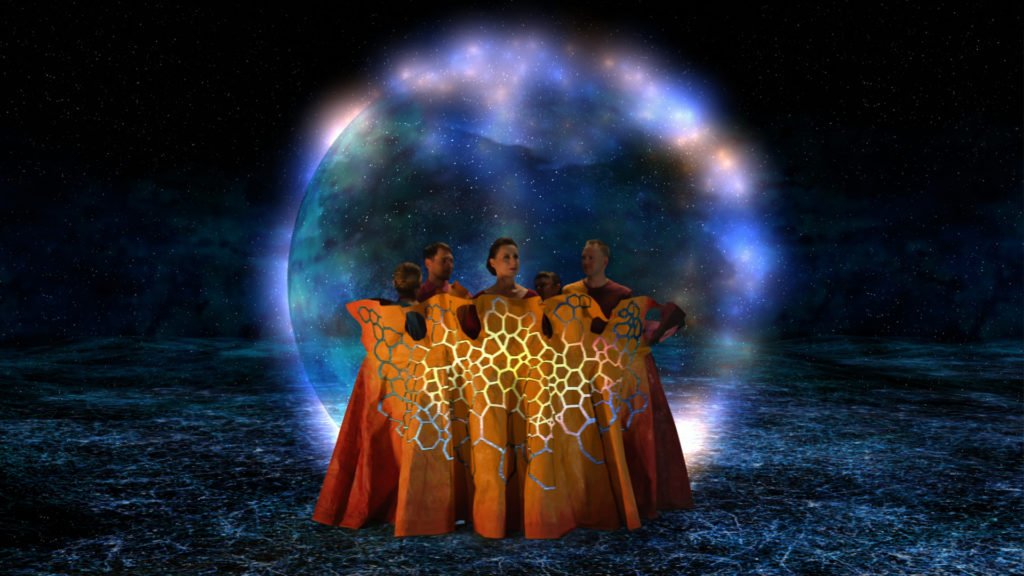 Director: Marikki Hakola
Genre: Music and Dance Film
Duration: 50 min.
Production Year: 2021
Master Format: 4K / DCP / ProRes422HQ
Audio:  5.1 / Stereo
Language: French, English
Distributors: Kroma Productions Ltd.
Mirages web site: mirages.fi
MIRAGES is a music and dance film that combines performing arts and virtual scenography into an interdisciplinary experience. Mirages is a trilogy that includes parts Instants, Interplay, and Infinity. The visual world of Mirages is composed by using real-time virtual technology, wherein performers interact with motion-capture animations. Mirages is directed by media artist Marikki Hakola. The origin of MIRAGES lies in Finnish composer Kaija Saariaho's contemporary music.
Synopsis
Mirages is a survival story told by a strong female voice. The trilogy deals with questions around identity, empowerment, and community belonging. In the first part Instants, the protagonist has experienced the end of a close relationship. She recalls the different faces of love, and the multiple sensations of colors, feelings, and sentiments. The conflicting feelings of regret and longing gradually transition into memories. The second part Interplay tells of community and its dynamics. The interplay between the characters develops through improvisation. In the third part Infinity, the woman's mind opens towards the audience. She recognizes her powers and the different aspects of her identity. She puts her powers to communal use.
Credits
Full Credits, Please see the Mirages web site mirages.fi