Director: Marikki Hakola & Raimo Uunila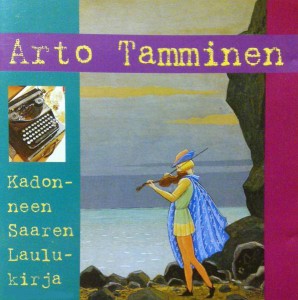 Genre: Music Clip
Duration: 5 min. 45 sec.
Production Year: 1995
Master Format: Beta SP PAL
Audio: Stereo
Synopsis
The music clip NELJÄN RUUHKA describes the observators glances in the crowd. All this happens at the rush hours in Helsinki. The idea of the visuality is to show the city as an everyday observatory in which destinies lightly touch each other. An endless flow – light impressions – momentary observations – feelings and athmosphere taking shape. A subjective look catches peoples, persons, busy and lazy walkers, wanderers absorbed in thoughts.
Credits
Script, Direction: Marikki Hakola & Raimo Uunila
Graphics Milla Moilanen
Producer: Marikki Hakola
Production: Kroma Productions Ltd. 1995
Music Credits
Music, lyrics: Arto Tamminen
Arranged by: Kaartamo / Tamminen
Song, cello, harpsischord, electric guitar: Arto Tamminen
Acoustic guitar, grand piano, bass, drums: Anssi Nykänen
Recording: Esa Kaartamo, Jone Ullakko
Recording and mixing: Dan Tigerstedt
Music producer: Esa Kaartamo
From the record: "Kadonneen Saaren Laulukirja"
Published by: Bmg Ariola Ltd.
Production categories