Director: Milla Moilanen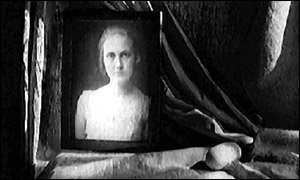 Genre: Animation
Duration: 11 min.
Production Year: 1998
Master Formats: 35 mm, 4K, DCP (audio 5.1.), ProRes 422 HQ (audio stereo)
Language: No language
Distributors: AV-arkki, Kroma Productions Ltd.
Synopsis
WANTED deals with people's classification based on outward appearance. The subject matter is indeed a timely one, nowadays masked behind the cover of technology as it is. WANTED is based on the archival materials of the Uppsala Institute for racial biology (Uppsala University, Sweden) – a department which was to be subsequently closed down in the 1960s. Today – in this very building – research into genetic manipulation is being conducted by dissecting DNA.
New Restored Digital Master
The new 4K/DCP restoration with 5.1 surround sound has been digitized by the National Audiovisual Institute (KAVI) from 35mm film print and supported by the Finnish Film Foundation (material support). Restoration post-production by James Post and Meguru.
Credits
Script, Direction & Animation: Milla Moilanen
Performer: Ari Numminen
Cinematography: Pentti Keskimäki
Editing: Raimo Uunila
Soundtrack: Epa Tamminen, Jone Takamäki
Co producer: YLE TV1 / Eila Werning
Producer: Outi Rousu / KROMA Productions Ltd. 1999
Awards
Honorary mention for the Best Soundtrack, Imagina Prix Pixel-INA ´99
Director's citation, New York Animation Festival´99
Nominee in European Film Academy Awards '99 short film category