TEKNOLOGIA KOSTAA (Orig. title)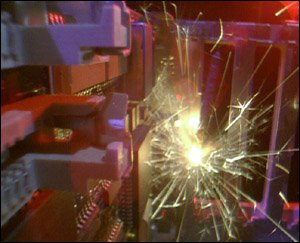 Director: Marko Pohjosmäki
Genre: Experimental Documentary
Production Year: 1998
Master Formats: Beta SP PAL
Audio:  Stereo
Language: Finnish
Distributor: Kroma Productions Ltd.
Synopsis
• Invent a car – an accident waiting to happen •
The producing intelligence always has its reverse side. "The Revenge of Technology " is a document of the ambivalent character of technology. In technological systems we can find quite a few risk factors. Pauses in electric flow, accidents and traffic jams are parts of the technical modern culture.
Can we ever totally have a control over technology? This documentary takes a historic and social view over the subject. Resourcher of consumption, Mika Pantzar, commentator of cultural history, Hannu Salmi and investigator of science and technology, Karl-Erik Michelsen are introduced in the document. The pilot Matti Sorsa explaines the automatic steering, the resourcher of the Technical Resourcecenter of Finland considers the risks included in the safety devices of cars.
Credits
Script: Marko Pohjosmäki, Herman Raivio
Camera: Arto Kaivanto
Editing: Marko Pohjosmäki
Sound design: Antti Hytti, Marko Pohjosmäki
Co producer: YLE TV1 / Eila Werning
Producer: Outi Rousu
Production: KROMA Productions Ltd.