Director: Marikki Hakola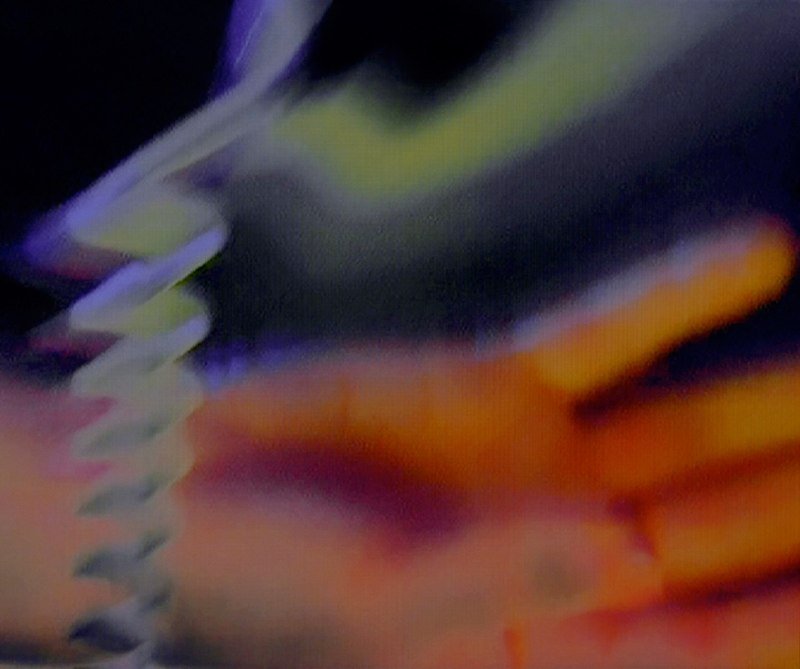 Genre: Video Art, Experimental
Duration: 8 min. 30 sec.
Production Year: 1987-1990
Master Format: PRO RES HQ, PAL 4:3
Audio: Stereo
Language: Finnish, Swedish, German… (English Subtitles)
Distributor: Kroma Productions Ltd.
Web Sites
www.kroma.fi/piipaa
Piipää Remix
www.facebook.com/PiipaaRemix
Synopsis
The video work Telephone is a dystopia. It tells about the people, who gradually loose a human contact between each other in a pressure of the totalitarian information society. Everyday thoughts and spoken words have no more anyone to listen. Only telephone automats repeat their mantras. Words echo in the endless technological environment without reaching their destination.
Telephone is one of the three video works trilogy based on a large audiovisual Performance Piipää. The trilogy includes Telephone (1990), Cricket (1988) and Gyrus (1989). The trilogy is in the courtesy of the Contemporary Art Museum Kiasma, Helsinki. Telephone is also part of the Piipää Remix, a digital remastering of the video materials originally from the Piipää performance 1987.
Credits
Direction, Editing: Marikki Hakola
Music: Kaija Saariaho & Jean-Baptiste Barriére
Performers: Ari Tenhula, Sanna Kekäläinen, Kirsi Monni and Tiina Helisten.
Production: Marikki Hakola / Kaligari Oy 1987-1989
Digital Re-Production: Kroma Productions Ltd 2011
The Original PIIPÄÄ Credits and Web Site HERE.