Director: Niina Piiparinen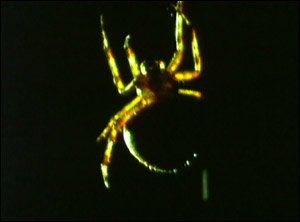 Genre: TV series
Duration: 12 x 5 min
Production Year: 2001
Master Format: Beta SP PAL
Audio:  Stereo
Language: Swedish
Distributor: Kroma Productions Ltd.
Synopsis
A 12-part series dealing with the insects and bugs in Finnish nature. The series is specially pointed to 6 to 12-year-old-children but also adults have lots to learn from the colourful world of bugs. Each part tells about a new, interesting bug. We´ll meet a spider, a dragonfly, a butterfly, an earthworm, a slug, a ladybird, a beetle, a bee, an ant, a grasshopper, a mosquito and a fly.
Credits
Editor and director: Niina Piiparinen
Storyteller: Dan Henriksson
Archive materials: Kari Soveri, Pertti Raunemo, Kari Raunemo, YLE Archives
Camera and editing: Raimo Uunila
Sound: Mika Tyyskä, Epa Tamminen
Graphics: Riku Makkonen
The Expert: Magnus Östman
Co-production: YLE FST
Producer: Sanna-Kaisa Hakkarainen
Production: Kroma Productions Ltd. 2001