Director: Milla Moilanen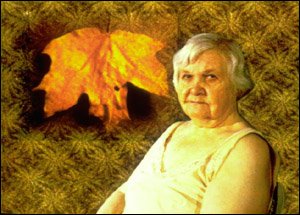 Genre: Animation
Duration: 8 min.
Production Year: 1996
Master Format: Beta SP PAL
Audio:  Stereo
Language: No language
Distributors: Kroma Productions Ltd.
Synopsis
Scale studies the basic themes of life. Birth, death, love, solitude- the law of drama takes place in different spaces. Time has disappeared, every tiny moment is parallel to another. Scale is like a living photo album, it creates different emotions and lets the viewers finish the story in their own minds.
Credits
Script, Direction, Animation & Photography: Milla Moilanen
Featuring: Hellin Rousu, Lauri Rissanen, Pirjo Moilanen, Markku Peltola, Tero Jartti
Editing: Raimo Uunila
Music: Arto Tamminen (Scale Theme I and Scale Theme II )
Sound design: Epa Tamminen
Producer: Outi Rousu / KROMA Productions Ltd. 1996
Awards
Honorary Mention, Kettupäivät '96 Finland
3rd prize, bronze ADA Ars Digitalis '96 Berlin, Germany
State Quality Award '97, National Council for Cinema, Finland