The Life and Works of Finnish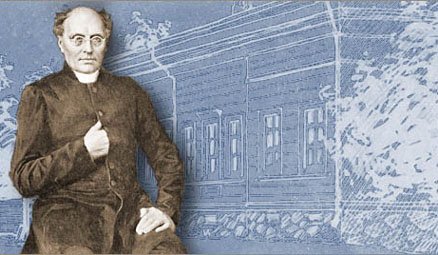 National Poet J.L. Runeberg
Production Year:  2004
Genre:  Multimedia
Master Format: Flash Animation
Audio: Stereo
Languages: Finnish / Swedish
Synopsis & Credits
RUNEBERG.NET is a web site about the life and works of Finnish national poet J.L. Runeberg. The site introduces thoroughly and in a fresh way the colourful life of Runeberg as a honoured national poet and a family father.
Articles: Gustav Djupsjöbacka, Pia Forssell, Teivas Oksala, Agneta Rahikainen, Liisa Suvikumpu
Editor and Introduction: Sari Hilska
Translators: Markus Sandberg, Pia Hansson, Christel Nyman, Juhani Weijola
Poetry Recitation: Dan Henriksson
Script and Design: Kroma Productions Ltd, Sari Hilska, Agneta Rahikainen
Multimedia Design: Riku Makkonen and Mika Tyyskä
Graphic Design: Mika Tyyskä
Compiling: Mika Tyyskä and Ilari Raja
Producer: Riku Makkonen
Production Company: Kroma Productions Ltd.
Commissioner:  The National Committee of the 200 Years Anniversary of J.L.Runeberg