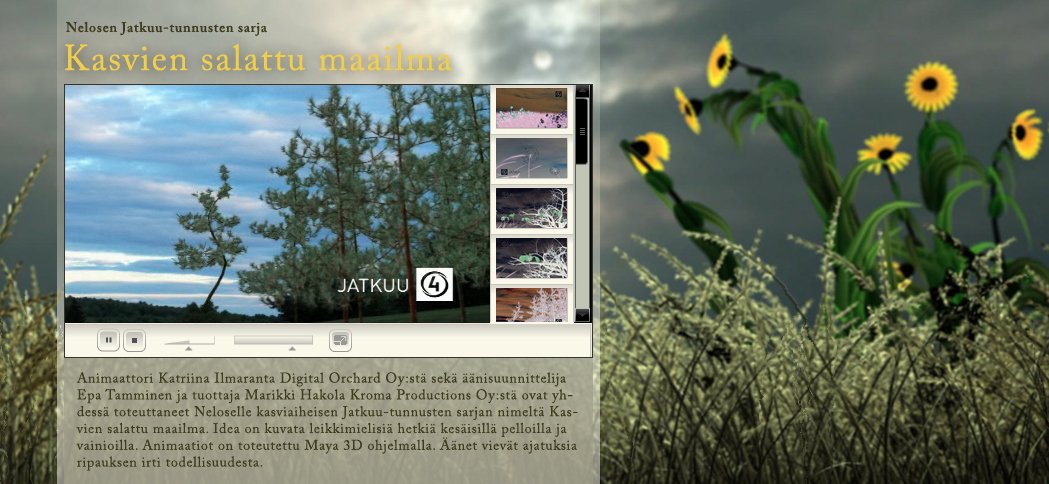 Kasvien salattu maailma (orig. title)
Animation:  Katriina Ilmaranta
Audio Design: Epa Tamminen
Production: Marikki Hakola
Duration: 20 x 5 sec.
Production Year: 2009
Genre: TV Spot Series
Master Format: DigiBeta PAL 16:9
Audio:  Stereo
Web site:  www.kroma.fi/jatkuu
Synopsis
Animator Katriina Ilmaranta from Digital Orchard Ltd, sound designer and producer Epa Tamminen and producer Marikki Hakola from Kroma Productions Ltd. have jointly realized the plant-themed "Jatkuu" animation series called "The Secret World of Plants". The idea is to describe the playful moments in the summer fields. Animations have been carried out with Maya 3D software. Sounds slightly remove the visual ideas from the reality.