Director: Marikki Hakola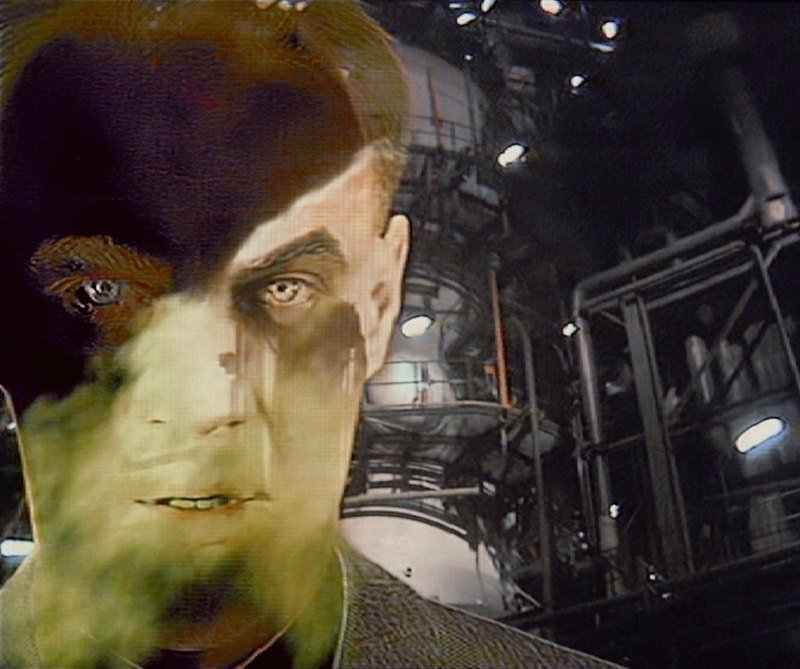 Genre: Video Art, Experimental
Duration: 14 min. 30 sec.
Production Year: 1987-1989
Master Format: PRO RES HQ, PAL 4:3
Audio:  Stereo
Language: Finnish (English Subtitles)
Distributor: Kroma Productions Ltd.
Web Sites
Synopsis
Gyrus is a dystopia, which tells about the birth and growth of the dictator in a totalitarian information society. In the world of the video work Gyrus, leaders are just the political marionettes of the global economic power eminences, such as oil industry. The power of the dictator grows via the political declaration even to the religious rapture. The fragmentation of the speech underlines the insignificance of the message. Words transform into the nothingness.
Gyrus is one of the three video works trilogy based on a large audiovisual Performance Piipää. The trilogy includes Telephone (1990), Cricket (1988) and Gyrus (1989). The trilogy is in the courtesy of the Contemporary Art Museum Kiasma, Helsinki. Gyrus is also part of the Piipää Remix, a digital remastering of the video materials originally from the Piipää performance 1987.
Credits
Direction, Editing: Marikki Hakola
Music: Kaija Saariaho & Jean-Baptiste Barriére
Text:  Jouni Tommola
Performers: Tomi Salmela, Ari Tenhula, Sanna Kekäläinen, Kirsi Monni and Tiina Helisten.
Production: Marikki Hakola / Kaligari Oy 1987-1989
Digital Re-Production: Kroma Productions Ltd 2011
Full Credits HERE.