Director: Patrick Oras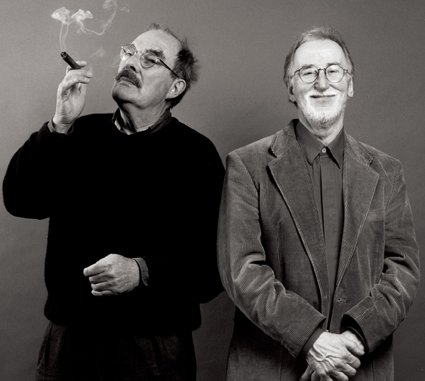 Duration: 66 min.
Production Year: 2007
Genre: Jazz Concert Relay
Master Format: PRO RES HQ / DPX
Audio: Stereo
Language: Finnish / English
Distributor:
Kroma Productions Ltd.
Synopsis
OD OVERDOSE is a concert relay celebrating the 50-year artistic career of a composer, musician Otto Donner. OD OVERDOSE was recorded in Grand, Porvoo, at the Musica Futura 2007 festival. Directing and editing by Patrick Oras. Music producers are Antti Hytti and Uffe Krokfors / Musica Futura Association. Music mix is by Epa Tamminen. Producer Marikki Hakola / Kroma Productions Ltd.
The OD OVERDOSE concert includes written material and large, improvised soloist parts. The concert includes five compositions by Otto Donner, which are "No Change!", "4 A.M. Rub", "Green Envelope", "These are the days", "…and It Happened…" and one composition by Carla Bley "Do Ya". The fantastic orchestra is a real dream team of Jazz.
Music Credits
Conductor: Otto Donner
Saxophone, Flute: Juhani Aaltonen, Sonny Heinilä, Mikko Innanen, Pepa Päivinen
Trumpet: Jan Kohl, Martti Vesala, Mikko Pettinen, Tero Saarti, Mikko Karjalainen
Trombone: Jari Hongisto, Kasperi Sari Koski, Pekka Laukkanen
French Horn: Ilkka Puputti
Tuba: Petri Keskitalo
Piano: Seppo Kantonen, Riitta Paakki
Harp: Iro Haarla
Guitar: Jukka Orma
Bass: Uffe Krokfors, Tero Tuovinen
Percussion: Mika Kallio, Markus Ketola
Vocals: Jukka Gustavson, Johanna Iivanainen