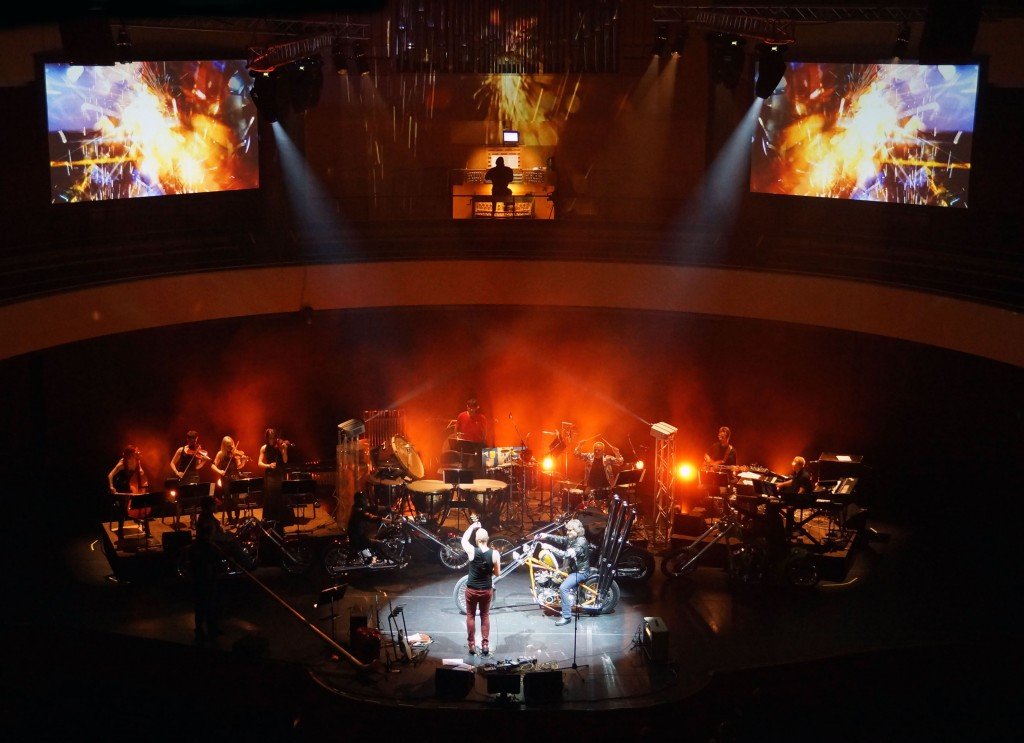 A live concerto for the electric guitar, organ, percussion, alphorn, strings, video art and the Harley Davidson motorbike MOTORGAN.
The premiere of the concerto took place in the 41. International Organ Festival on 8th August 2013 at the Sibelius Hall in Lahti, Finland.
Motorgan facebook
Motorgan video trailer
The music composition of the concerto was by Marzi Nyman. Musicians were among others Marzi Nyman, electric guitar, Kalevi Kiviniemi, organ, Carlo Torlontano, alphorn, Electra String Quartet, strings, Markku Krohn, percussion.
The motorcycle Motorgan was driven and played by Riku Routo, the founder of the Finnish Motorcycle Museum, Lahti. The motorcycle was built by Mika Nieminen at the chopper studio Mr Moore, Lempäälä. Light design by Teemu Nurmelin. The concerto was produced by Erkki Krohn, the director of the Organ Festival.
The concerto was visualized by using video projections and light design. Video direction by Marikki Hakola, camera and editing by Raimo Uunila. Video production by Kroma Productions Ltd 2013.