The German part of the six documentary film series Girls around the World
Director: Pascale Schmidt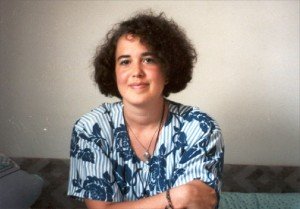 Genre: Documentary
Duration: 30 min. / 45 min.
Production Year: 1998
Master Format: DigiBeta
Audio:  Stereo
Distributor in Scandinavia: Kroma Productions Ltd.
Synopsis
Ramona lives in Munich, Germany. She is 17, the same age her mother was when Ramona was born. Her mother wants Ramona to have all the freedoms that she didn´t have when she was 17. She is allowed to stay out as long as she wants, sleep at a boyfriend´s, and do all those things you can´t do if you marry and have children too young. But Ramona takes her freedom when and how she wants, and not as her mother would like her to. She defies the youth of the 1990´s. The latest trends pass her by. Techno, designer drugs and "DJ Bobo" leave her cold. Ramona is decidedly different from other girls her age. A student at an all girl Catholicschool, Ramona has chosen to follow a religious path. With self-confidence and courage, Ramona searches for a way to live her life between the anachronistic traditions of the Catholic Church and the one-dimensional demands which society today puts on youths. With stamina, she resists the pressure of her vivacious mother to lead a more "youthful" life.
Credits
Script and direction: Pascale Schmidt
Camera: Sophie Maintigneux
Editing: B.J. Prassino, Uwe Gebert
Supervising Editor: Bettina Böhler
Sound: Annegret Fricke
Sound Mix: Toine Maertens, Martin Hertel
Producer: Brenda Parkerson
Co-producers: Outi Rousu, Bernd Hellthaler
Commissioning Editors: Inge Classen, Eila Werning
Co-production Kroma Productions Ltd.(Finland), EuroArts Entertainment
In association with: ZDF/3sat, YLE TV1, AVEK, Medien – und Filmg esellschaft Baden-Württemberg, MEDIA Programme of the European Union, E.A.V.E.
Production: Trafik Film 1998
Girls around the World
"Don't ask Why" is one of the six part documentary series GIRLS AROUND THE WORLD. It is a collection of extraordinary documentaries on seventeen-year-old girls across the globe. Each focuses on one girl – her hopes and dreams,world and worldview. Directed by local women filmmakers in Peru, Pakistan, Benin, China, Germany and Finland, a mosaic emerges that not only depicts the great diversity in the lives of these girls, but also embodies the perspectives of an international roster of contemporary female film makers. Production: Trafik Film (Germany), Kroma Productions (Finland), Karaba Productions (France) In association with: ZDF/3sat, YLE TV1, Euroarts Entertainment, AVEK.