Director: Milla Moilanen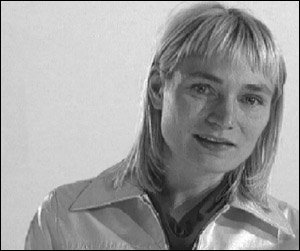 Genre: Art Documentary, TV series
Duration: 20 x 5 min.
Production Year: 2001
Master Format: Beta SP PAL
Audio:  Stereo
Language: Finnish / English (Finnish subtitles)
Distributor: Kroma Productions Ltd.
Synopsis
ARS 4 YOU introduces 20 artists from the international exhibition ARS 01  at the Museum of Contemporary Art, Kiasma, Helsinki, Finland. Contemporary artists from all over the world, all together 73, are participating ARS01 exhibition. The theme for the exhibition is the third space which consists of the confrontation of different cultures. As an object for the exhibition is the increasing interaction of cultures which follows unpreventably the massive migration and the radical change of information situation. The selected artists speak about their art and works. The series was made for giving the audience details and backgound information of the exhibition in Kiasma. ARS 4 YOU presents artists whose works have been effected by several cultures, e.g. Anish Kapoor, Elina Brotherus, Surasi Kusolwong, Markus and Seppo Renvall, Santiago Sierra, Mella Jaarsma and Ernesto Neto.
Credits
Direction: Milla Moilanen
Editor: Tina Cavén
Camera, Editing: Raimo Uunila
Co-producer: Nelonen
Producer: Sanna-Kaisa Hakkarainen / KROMA Productions Ltd. 2001