Media Artist: Marikki Hakola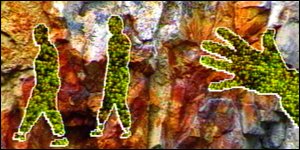 Genre: Installation, Video Art, Experimental
Duration: Loop
Production Year: 2000
Master Format: 2 x Beta SP PAL 4:3, Thermal Camera, Video Equipment
Audio:  No
Language: No language
Distributor: Kroma Productions Ltd.
Web site: www.kroma.fi/figure
Figure, a text by Marikki Hakola 2001
Synopsis
"FIGURE" is an interactive installation by media artist Marikki Hakola. Spectators are invited to take part in the formation process of the cinematic meaning of the work. The interaction is based on the conversation between the moving body of the spectator and cinematic elements. Spectators are photographed with the thermal camera, which registers both the warmth and movement of the body.
The image produced by the thermal camera is combined together with varying cinematic sequences by means of real-time video trick. The result is projected on the white surface of the exhibition space. The spectator experiences his/her own image as part of the visual themes and virtual space of Figure.
The Installation is part of the research project by media artist Marikki Hakola aiming at the doctoral dissertation at the Aalto University, Helsinki. The work is in the courtesy of the Finland State Art Collection.
Credits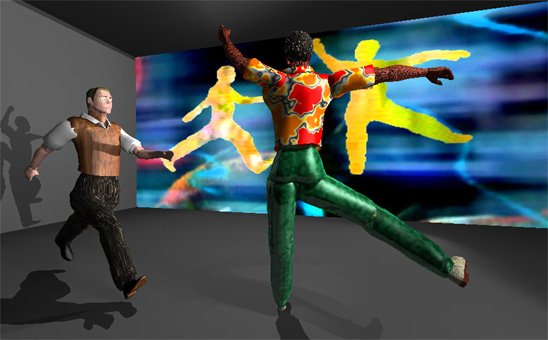 Media Artist: Marikki Hakola
Editing: Marikki Hakola, Raimo Uunila
Technical Installation: Epa Tamminen, Raimo Uunila