Director: Mikko Pitkänen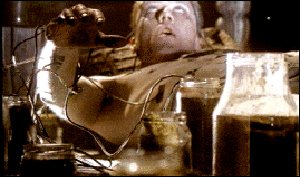 Genre: Music Clip
Duration: 3 min. 30 sec.
Production Year: 1996
Master Format: Beta SP PAL
Audio: Stereo
Synopsis
The dark past, secrets and lies rise up from the depths of the stained sole and capture the mind. Heart is pounding as it is trying to get out and run away from the body infected by repentance.
Heart is pounding. It won´t stop.
Credits
Script, Direction: Mikko Pitkänen
Starring: Marko Tiusanen, Espen Torstenssen, Annamari Vänskä
Camera: Jaanis Kerkis
Editing: Mikko Pitkänen
Scenography: Nina Jokinen
Best Boy: Heikki Paulaharju
Costume Design: Kaisa Mauranen
Funded by:  Esek/Tommi Kyyrä, Bad Vugum Ltd., Crea Filmi Oy/ Mika Sylvin
Producer: Sanna-Kaisa Hakkarainen
Production: KROMA Productions Ltd. 1996